Developing Ground Vehicle Servo Drives
Engineering advanced military ground defense solutions is a pressing need in today's world. Gaining the advantage in global conflicts stems as much from technological superiority as does sheer strength. Ground defense vehicles require components that provide consistent and dependable operation. These parts must also meet an exacting standard of quality, performance, and functionality in order to safeguard the lives of our nation's armed forces. ESI has worked with defense organizations to provide servo drives which meet or exceed the requirements of defense applications. ESI servo drives feature ruggedized packaging for extreme performance in any situation.
Commercial ground vehicles require some of the same exacting standards in terms of reliability and ruggedness. With more self-driving vehicles being designed, the demand for optimized size, weight and power with a very high reliability factor are now much higher.
Check out our products here: Products
Exceptional Servo Drives Offer Engineering Solutions
ESI servo drives and control systems are designed to comply with a wide range of defense specifications. Our drives feature several advantages that make these components perfect for ground defense and commercial vehicle applications:
Compact Size – Space on ground systems is very limited, so our small servo drives deliver uncompromising performance and accuracy.

Lightweight Design – Many applications require a system to be as lightweight as possible. We can provide a wide range of drives that are incredibly lightweight to ensure ease of mobility.

High Accuracy Resolver Feedback – Component accuracy ensures reliable performance in the most demanding environments from extreme heat and cold to sand and snow.

Wide operating temperature range – Our extended operational temperature range goes from -55ºC to 121ºC.

Supports system-critical functions – For any defense product, failure can be catastrophic. ESI technicians and engineers are familiar with the demanding nature of defense applications and build our solution to be suitable for these critical uses.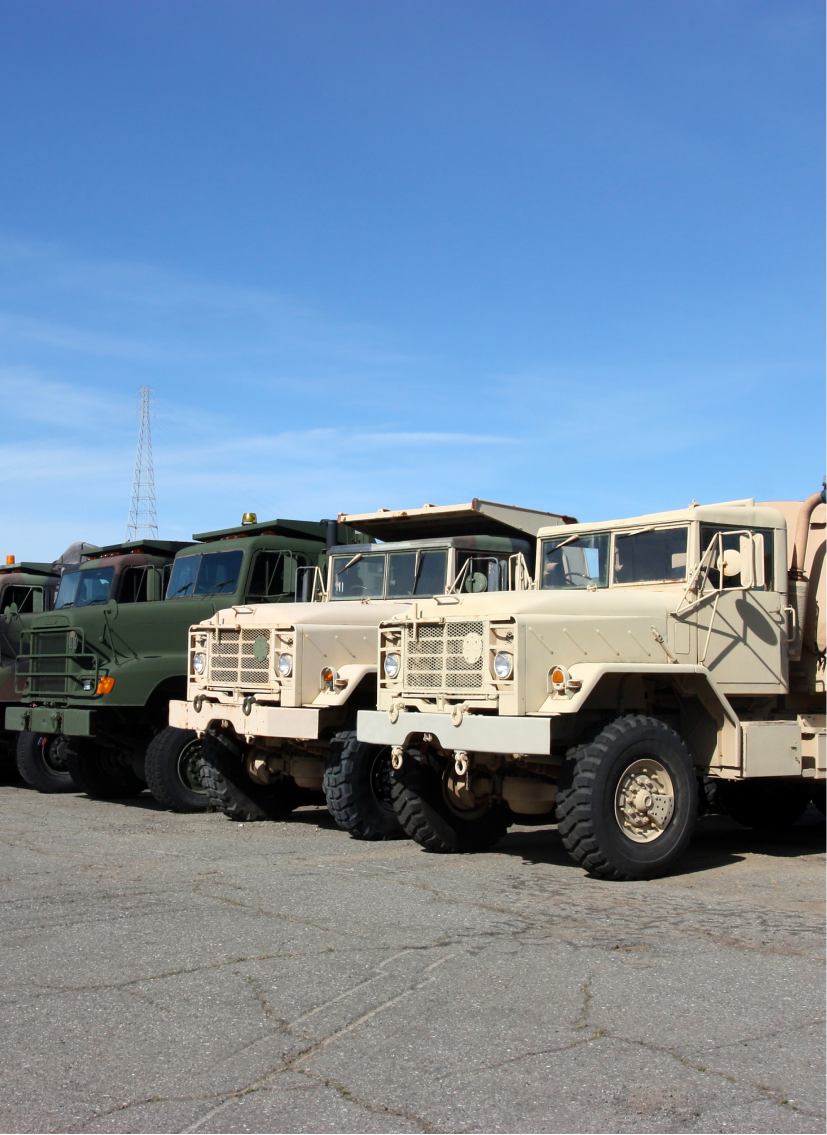 Maintaining Certification Standards
In addition to the AS9100D certification, we also conform to other requirements to include (but not limited to)
MIL-STD-461
MIL-C-5541E
MIL-STD-464A
DO-160
MIL-STD-810F
DO-178C DAL A
MIL-STD-1472
DO-254
MIL-C-5015
Delivering a Higher Level of Quality and Performance
Contact ESI Motion by calling +1.800.823.3235 or email us at sales@esimotion.com. We can help you find the right solution for your ground defense or commercial ground vehicle system needs. Our comprehensive approach to problem-solving allows us to deliver end-to-end solutions as well as exceptional engineering support to many different branches of the military and commercial companies.