Build Your Own Servo Drive
The Wolverine is a highly capable drive system that has the ability to control multiple axes within a small package. The Wolverine is built from proven ESI servo drive modules offering multiple options designed to client specifications. The Wolverine is perfect for defense, automotive, energy and specialized industrial applications where a smaller, lighter weight servo drive is needed.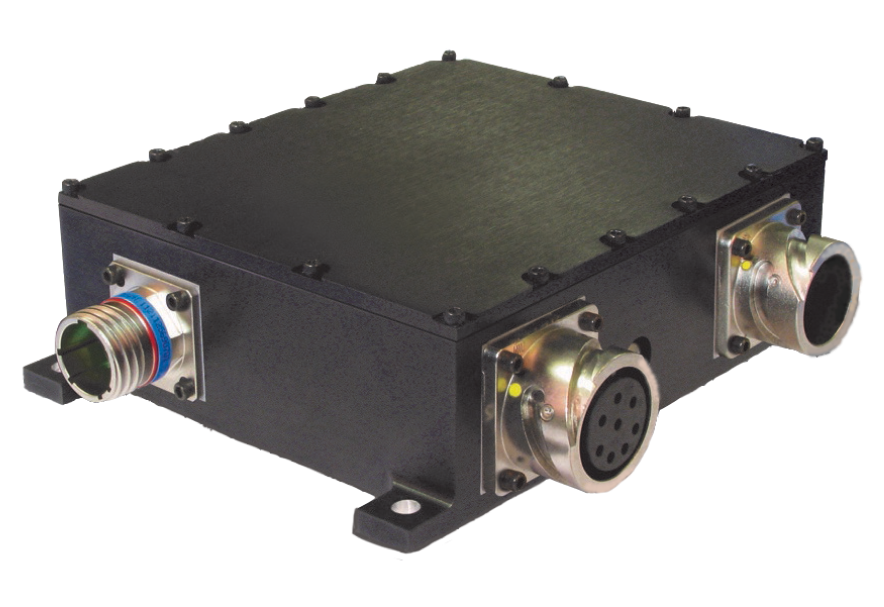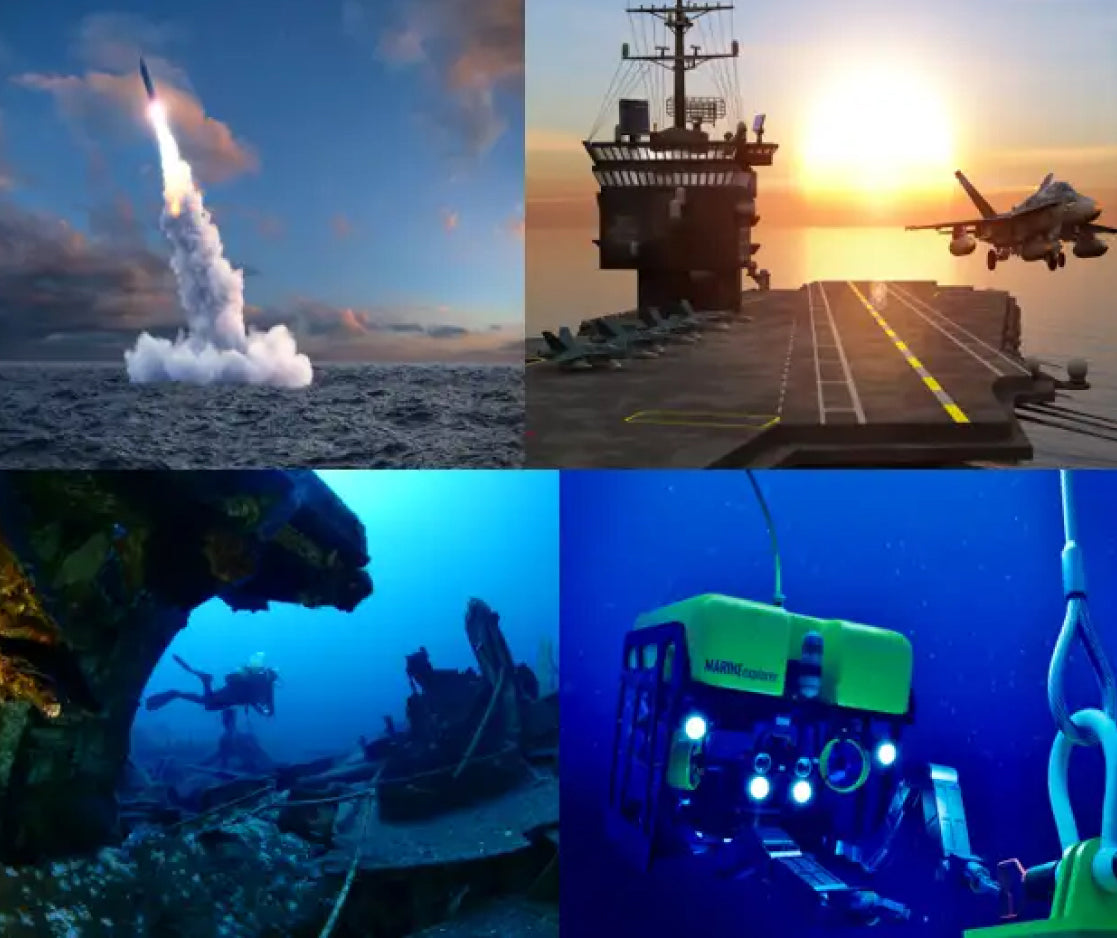 An Ultralight Servo Drive For Demanding Applications
The Wolverine incorporates our rugged controller and power driver modules into a single, versatile unit. With multiple feedback options and extreme operating range, this servo controller is designed specifically for defense, automotive, energy, and specialized industrial systems that require a compact and weight sensitive case.
Systems that prioritize mobility and speed are all candidates for the Wolverine. This servo design allows projects to retain maximum mobility, agility, and pinpoint accuracy even in the most demanding and punishing of environments.
Discover The Full Potential Of The Wolverine
To find out if the Wolverine is suitable for your project, speak to a member of our team about configuring an application specific servo drive. Contact ESI Motion's team today at sales@esimotion.com.
Feature highlights include:
Single or multiple-axis configuration
Shock and vibration tolerant construction
High voltage Interlock and brake drivers
Configurable, user-friendly GUI with built-in scope features
Optional compliance: MIL-STD-810, MIL-STD-1275, MIL-STD-704, MIL-STD-461
Applications:
Propulsion systems
Site head systems
Integrated starter generators
Extender actuators
Positioners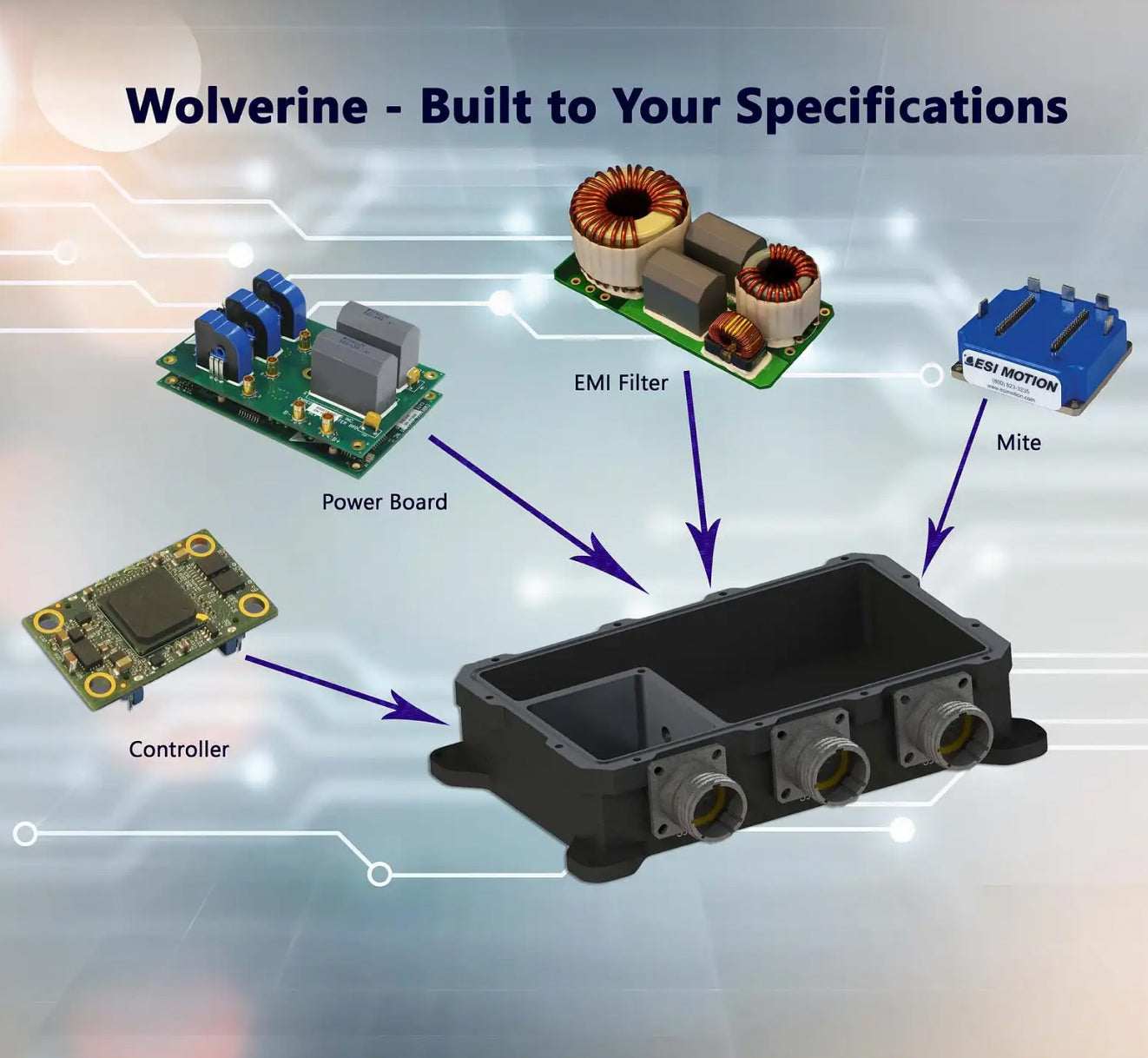 IMPORTANT INFORMATION
ESI Motion makes no warranty, either express or implied, including but not limited to any implied warranties of merchantability and fitness for a particular purpose, regarding any marketing materials and makes such materials available solely on an "as-is" basis. In no event shall ESI Motion be liable to anyone for special, collateral, incidental, or consequential damages in connection with or arising out of the purchase or use of these materials, and the sole and exclusive liability of ESI Motion, regardless of the form of action, shall not exceed the purchase price of this product. Moreover, ESI Motion shall not be liable for any claim of any kind whatsoever against the use of these materials by any other party.